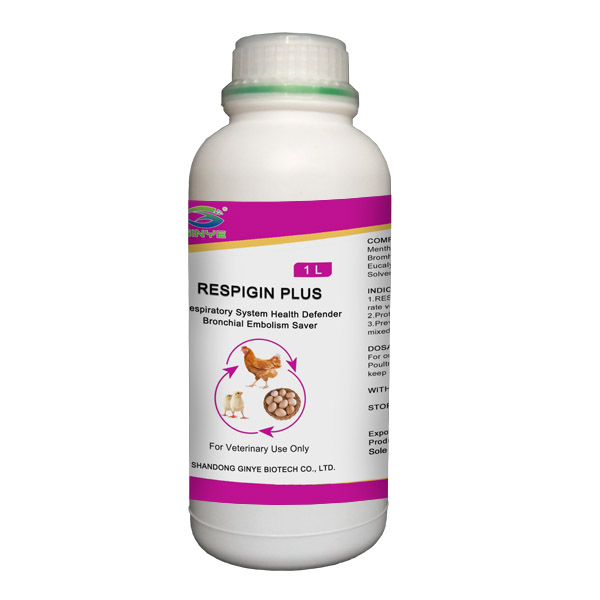 Respiratory System Health Defender
Bronchial Embolism Saver
COMPOSITION:
Menthol 40 mg
Bromhexine Hcl 20 mg
Eucalyptus Oil 10 mg
Solvents upto 1 ml
lNDICATIONS:
1.RESPIGIN Plus is first-aid product for treatment poultry bronchial embolism, control death rate very soon.
2.Protect respiratory tract mucosa, anti-inflammation, anti-infection, improve immunity rapidly.
3.Prevent and treatment snore bronchial embolism cough caused by virus and bacterial mixed infection. (such as IB salmonella E.Coli

Staphylococcus aureus

typhoid

bacillus

etc.)
DOSAGE AND ADMINISTRATION:

For Oral Administration
Poultry: 1 ml per 1.5-2.0 liter of water for poultry drinking more than 8 hours,
keep using 3-5 days. Double dosage under serious condition.
WITHDRAW PERIOD: None
STORAGE: Store in dry & cool place, below 30 ℃.
PACKING: 500ml 1000ml
VALIDITY: 2 years